Officially the first stop on my Pub Quest.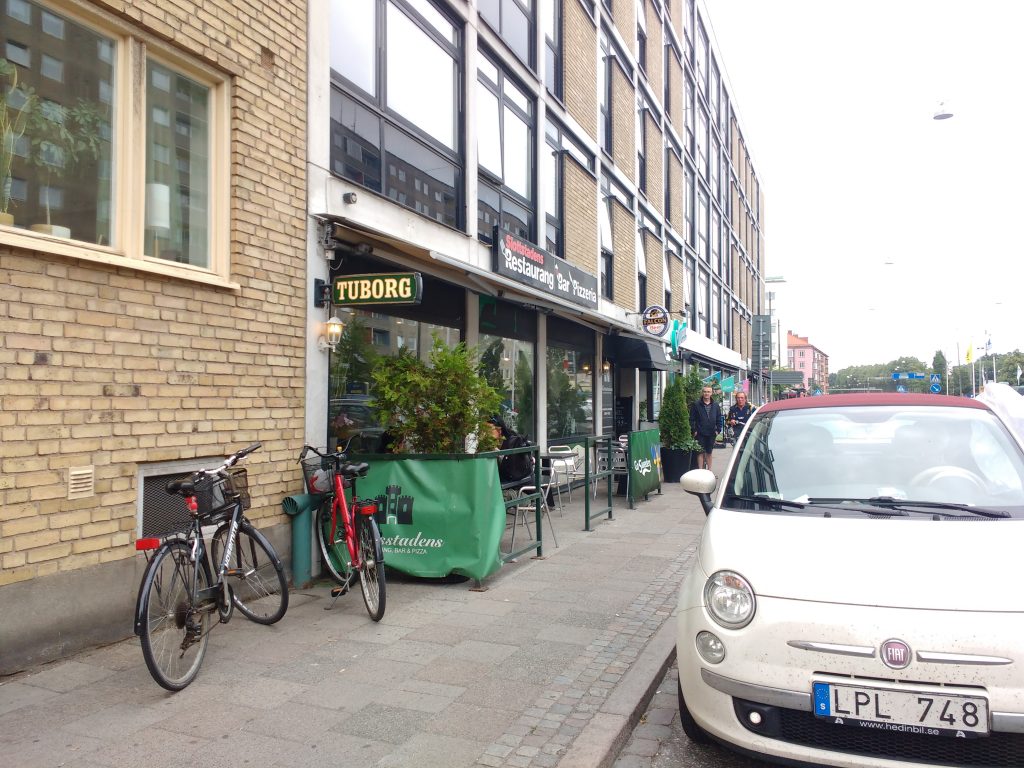 As the name implies, this is mostly a pizzeria with a combined bar. There are a ton of these places in Malmö, so expect a lot more similar places like it.
And yes, first impression when you get inside is that it's a pizzeria. But the bar is pretty centered in the room, with a hole in the wall where the pizzas are served. The soccer world cup is ongoing at the moment, so there wasn't any music playing in this place because they were showing a game on the TV. Beer wise the selection was not very good. They only had Scandinavian lagers such as Carlsberg Hof, Falcon, and Pripps Blå. Except for a Brooklyn East IPA on tap. But overall they only had around six different beers, with five of them being lagers.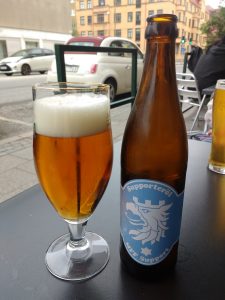 My choice though, was a Malmö FF Support beer in a bottle. It's a pretty standard Swedish lager with moderate sweetness and some bitterness in the after-taste. I'm not really a lager kind of person but it seemed like the logical thing to take in this place. Some of the proceeds also go towards the Malmö FF soccer team. They also had an MFF pizza apparently, so the place seems like a regular hangout for people who are going to, or have just been at, the home team game.
The interiors were nice enough though nothing special. The place seems to be kept pretty well. The bathrooms were surprisingly well maintained. But basically like a pizza place that serves beer, so nothing exciting. I forgot to take a picture of the interiors.
Overall this is not a place I'd recommend for just coming and hanging out. Maybe if you're going to see the game or something, but in that case there are other better places to go such as Ölkaféet at Möllan.
Rating
Beer selection: 1 / 5
Interiors: 2 / 5
Atmosphere: 1 / 5
Toilets: 4 / 5
Shabbyness: 1 / 5
Total: 2 / 5