The third and last stop for the evening was one that we just happened to bike past that caught my eye. We stopped to take a look and it seemed like exactly the type of place I'm looking for in this quest. Third time's the charm I thought, and headed inside.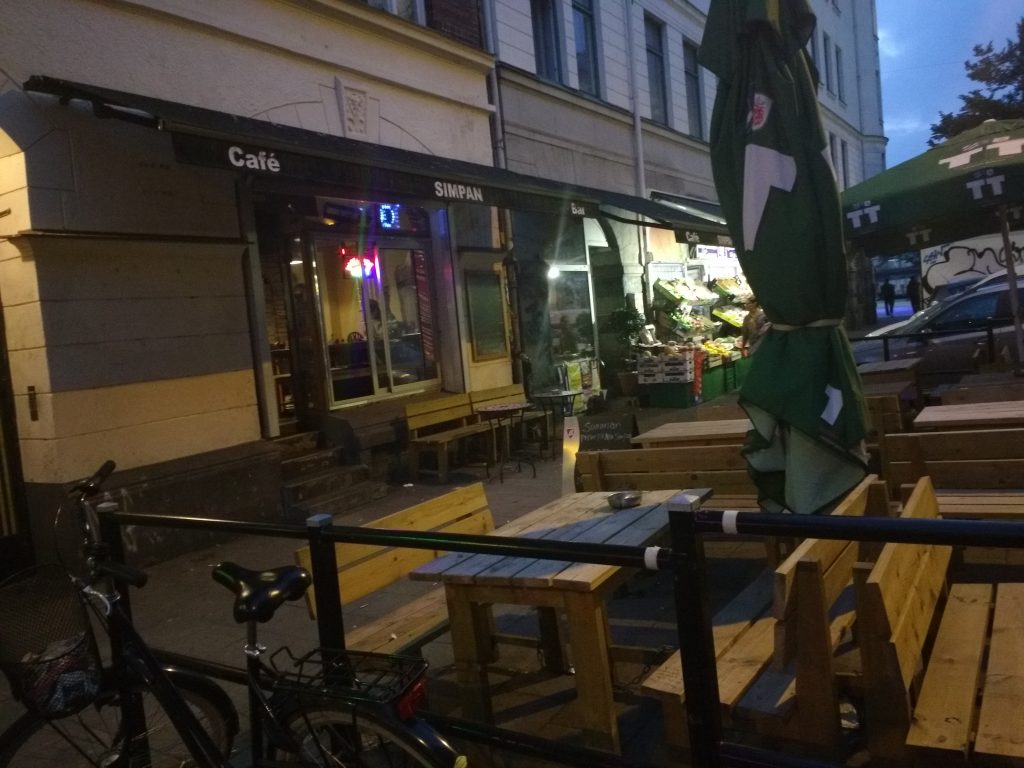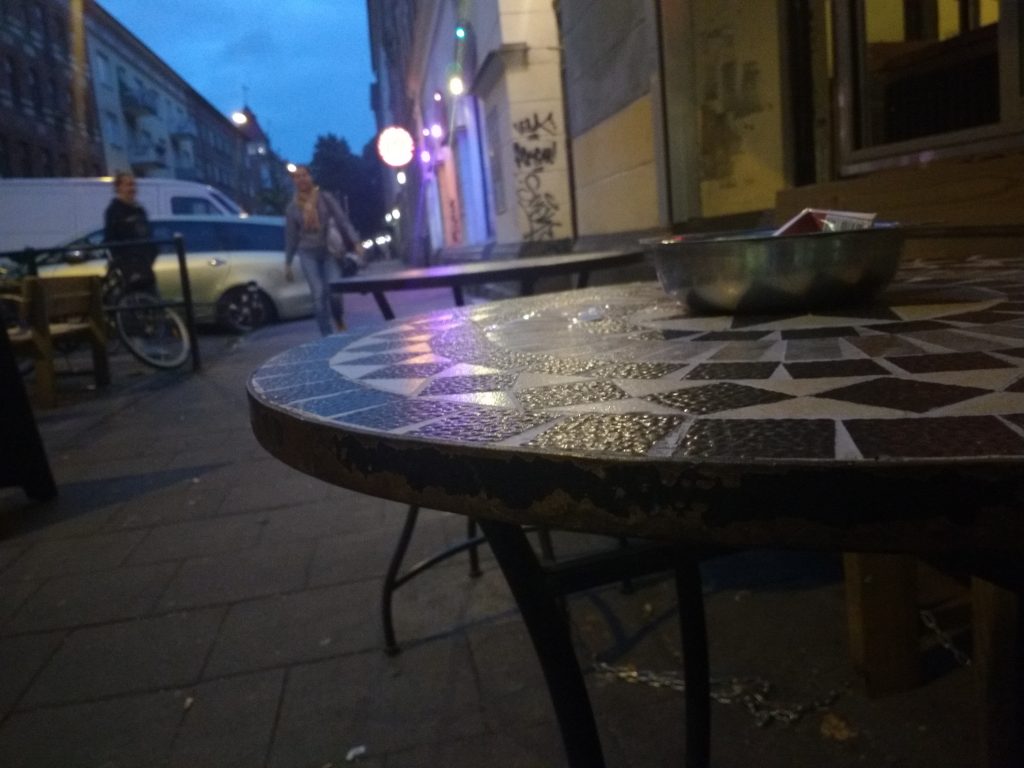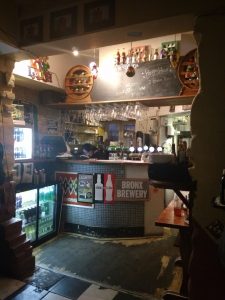 Once inside I knew I had found a gem. The place was pretty worn down and just a little dirty, but with a lot of character. Just the way it should be! It was a pretty quiet evening with not a lot of people in there, other than the people playing on the gambling machines and a couple of others. It was a monday evening though so it's obviously not going to be very busy. The bartender was very personable and were joking with the patrons as she collected empty glasses. The atmosphere was very cozy and down to earth, even though almost everyone who were there seemed to be there for the gambling machines. While ordering a beer from the cheerful bartender, one of the people playing came up to exchange more money, to which she replied "I don't have any more cash in the register!!"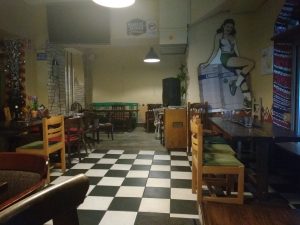 The music selection was rather cliché radio pop music for the most part, but it actually fit the tone of the place perfectly somehow.
As for the beer selection, I was actually pleasantly surprised. They had five taps, three of which were lagers. But almost all of them were at least interesting lagers. One was a Czech lager called Bernard which is pretty decent and also pretty uncommon to find. The other was a Swedish lager with a lot of hops called Wuk Wuk Lager from Willow's Crest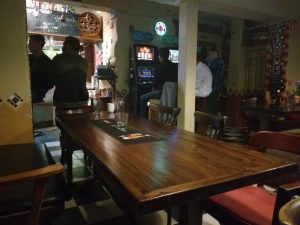 brewery. They also had one pale ale from Bronx Brewery, which was unfortunately out as that's the one I wanted to try, as well as a Lagunitas IPA. Perusing their bottle selection was also a nice surprise. Nothing exceptional but they had some decent beers there like both large and small bottles of Duvel, and an assortment of different IPAs, pale ales and lagers.
What I ended up getting though was a St Peter's Cream Stout, which is a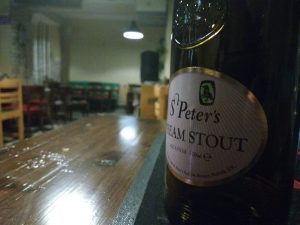 pretty nice chocolate-y, creamy stout. Not really anything rare but it's cool that they had such a nice stout on hand. I was really not expecting that when we headed in here.
Food wise they had pretty standard pub food like burgers and such. Since it's right next to Möllevångstorget they obviously had one vegan burger as well. Once again we didn't try the food though, so I can't say anything about it other than they had some choices on the menu that actually did interest me.
After a while I had to use the restroom, and was really blown away by it. It was a little dirty and run down just like the rest of the place, and also had so much character and history from all the people who had been there. Just take a look at these images.
Just lovely.
To sum it all up, this is definitely the kind of place I'd hang out at. And I can see myself coming back here many times. Finding this place by complete accident made the whole evening worth it in the end. The only real negative for me was the gambling machines and the music selection. Next time I go I'll be sure to try their food as well to see what's up. I will probably update this post with my thoughts rather than creating a new one, to keep everything in one place.
Rating
Beer selection: 3 / 5
Interiors: 3 / 5
Music: 2 / 5
Atmosphere: 3 / 5
Toilets: 5 / 5
Shabbyness: 4 / 5
Overall experience: 4 / 5